As an experienced and professional pool company, Twin Pool And Spa recommends that people caulk the perimeter of their pools. In this context, 'perimeter' refers to the area where the decking meets the coping. This is one of the most effective strategies for protecting a pool's decking, coping, and tile from extensive water damage.
If this area isn't caulked permanently, water can enter in between the coping. During the colder months, this water could freeze and expand. This could cause significant damage to tiles, coping, and decking. In addition, this water will slowly erode the dirt that lies beneath the decking. This can end up disrupting the stability of a pool's foundation resulting in an uneven surface.
Caulking this area doesn't only offer protection from excessive water damage for a pool's coping, decking, and tile. This caulking also acts as a smooth and aesthetic transition from the coping to the decking. The right caulk has the ability to prevent debris and dirt from gathering at the edge of the pool. This makes it easier for owners to keep their pool and deck clean.
Contact us, or call now at (301) 363-9766 to schedule your pool caulking today, and will get started with a complimentary inspection to determine what your need and desires are. Each pool is unique therefore the cost will be quoted according to the complexity of your needs.
Local Pool Caulking Company
During the construction process, laitance, cement, and dirt may accumulate near the surface of this joint. It's important to remove all of these contaminants to ensure that the caulk can form a secure bond to the masonry beneath. There are bonding agents known as primers which should be applied on either side of the joint before the caulking process. A joint that hasn't been cleaned or primed properly will eventually split as both sides pull apart. This process typically happens within a few years of installation.
This joint space in between the decking and coping can be anywhere between 1/2-inches to 5/8-inches in width. However, there are many pools that have a joint reaching 2-inches or more due to renovations. The process of caulking this larger joint requires great skill and expertise. Many contractors opt to use a material that is self-leveling in order to avoid having to tool the caulk once it has been laid.
Although it may sound like a great idea, there are two major reasons to avoid self-leveling caulk. First and foremost, this form of caulk ends up creating thousands of air bubbles beneath its surface which results in an inferior and unstable sealant. Secondly, any unevenness (which is nearly impossible to avoid) will cause the caulk to dip into high and low spots.
Pool Mastic & Caulking Pros
Twin Pool And Spa utilizes state-of-the-art urethane sealant. This unique and thorough tooling process ensures that all pockets of air are removed, leaving behind a strong and secure caulk joint.
We started Twin Pool And Spa and have been working as an residential pool technicians for many years. Our projects have ranged in cost from a few hundred dollars to tens of thousands. All of the work is completed and planned by our master technicians. Before each project, I meet the owners of the pool in person. We take time to educate my clients on the entire caulking process and make them feel comfortable with their decision.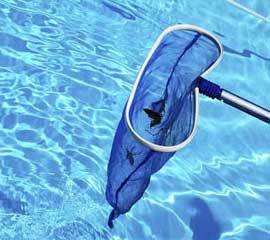 We offer pool caulking in Rockville, MD zip codes:
20847, 20848, 20849, 20850, 20851, 20852, 20853, 20854, 20857, 20877