Digital Pool and Spa controls manage pump, heating, lighting, water temperature, water features and protect equipment so you can concentrate on relaxing!  Automated systems assist in monitoring sanitation, pH balance, cleaning, filtration, and reduce energy costs. Considering automation?  Call us to discuss how we can take your pool to the next level.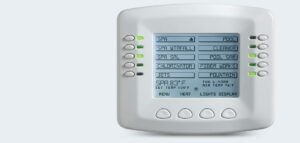 If your pool automation system is old or outdated, we have some excellent options to recommend.  The Twin Pool and Spa team are experts at installing and programming automation options like Pentair's IntelliTouch® or ScreenLogic® and Jandy's AquaLink®.
Push-button operation
Clear display
Intuitive instructions
Automate daily pool equipment functions like filtration, sanitation, and cleaning.  Create one-touch macros from the self-contained load center or optional hand-held, poolside controllers.  Simply press a poolside button to make those changes without putting down your margarita!  Here are some  options:
AquaLink® Pool Automation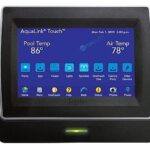 AquaLink® RS systems integrate fully with home automation systems and feature seasonal adjust technology, which modifies scheduling throughout the year for additional energy savings. Create one-touch macros to control individual pool functions, heating, lighting, filtration, sanitation, and cleaning.
IntelliTouch® Pool Automation
IntelliTouch automation offers superior control systems from small to the most ambitious pool and spa designs- including water features and spectacular lighting effects. This innovative technology and the wide range of wireless and wired control panels create an easy-to-program system with simple menus used to control any combination of pumps, lights, water features, etc.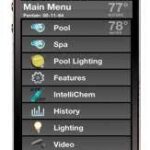 ScreenLogic Mobile Interface
The ScreenLogic® Interface Kit is an upgrade to the standard EasyTouch or IntelliTouch system that allows full control of the pool from an Apple®, iPad®, iPhone®, iPod touch® mobile device, Android™ device, PC, or Mac® computer.
Brent, Derrick and our Team can evaluate your current pool automation and recommend changes to make your system run more efficiently. Programs sometimes need to be changed due to power outages or the addition of more pool features. Older systems also have new circuit updates that can be installed without changing the complete system.  Ask us about upgrading your current pool automation! Reduce the hassle.  Enjoy the pool!  Call 301-655-9333