Twin Pool and Spa's weekly and twice weekly pool cleaning service minimizes the strain on your pool equipment and extends the life expectancy of that expensive equipment, saving you money and affording you and your family a sparkling clean pool with very little effort on your part. When chemicals are tested and adjusted often your family enjoys a much safer and more comfortable environment. We will analyze your present equipment and tell you how you can achieve the pool of your dreams.
The number of weekly and twice-weekly swimming pool maintenance contracts is limited so we can give you superior service all the time. This service is for pool owners who want to enjoy their safe, clan, relaxing and fun pool with minimal effort. You will be treated to a full-service cleaning one or two times each week. By scheduling weekly service through us, you also receive priority scheduling for your pool opening and closing. Not only that, but you will also have priority on repairs and any other service you need. We want you to relax and enjoy a worry-free summer.
Contact us, or call now at (301) 363-9766 to reserve your swimming pool cleaning services today, and will get started with a complimentary inspection to determine what your need and desires are. Each pool is unique therefore the pool maintenance cost will be quoted according to the complexity of your needs.
Our Swimming Pool Maintenance & Cleaning Services
No matter how frequently you chose to have your pool serviced, our experienced pool cleaning techs will be near by to take great care in making sure your pool is clean and well-balanced.
WEEKLY POOL SERVICE INCLUDES:
Test and adjust water chemistry as needed
Brush wall and skim surface of pool
Empty skimmer baskets
Empty and inspect automatic pool clearer
Backwash filter or clean filter as needed
Rinse or blow off pool deck area
Vacuum pool
Inspect all equipment
Provide a report of the condition of your pool, equipment and water chemistry
Vacation Service $120.00
Our pool cleaning company understands that pool owners have different needs and budgets, which is why we offer weekly, bi-weekly, and monthly pool maintenance packages. Why bother with chemicals and labor intensive pool cleaning when you have a reliable pool cleaning option right here? Contact Twin Pool And Spa today and spend your free time enjoying a clean, sparkling pool.
With Twin Pool And Spa, you can rest assured that your pool will always be clean and ready for your enjoyment through services from our pool technicians.
Pool Education 101 $120.00 (First 1/2 Hour)
Tell us what you need to know. How to check water chemistry, cleaning and backwashing etc.
We can teach you about your pool.
Benefits of Weekly Pool Cleaning Services
Your inground pool equipment will have less stress and last longer with weekly or twice weekly service. It will be clean and ready for you to use.
Note: Ordinary maintenance and service chemicals will be provided.
Specialty products are not included.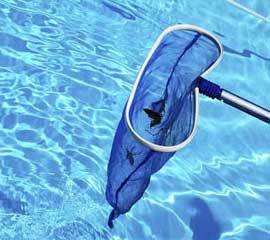 We offer pool maintenance & cleaning in Rockville, MD zip codes:
20847, 20848, 20849, 20850, 20851, 20852, 20853, 20854, 20857, 20877