The technicians at Twin Pool and Spa attend seminars and in-depth training courses directly from the major pool equipment manufacturers to recognize solutions to your pool challenges. We work on all types of pools: chlorine, salt, and bromine.  Brent and Derrick Marth have attained (CPO®) Certification: Certified Pool & Spa Operator® .  We service, repair and install pumps, filters, heaters, covers, plumbing, lights, chlorinators, tile, coping and more.
Twin Pool and Spa is a Certified Warranty Station for the major manufacturers like Pentair, Zodiac® , Jandy® Polaris, Heyward, Aquagard, and more!  We only recommend the best products on the market and explain why we feel it is the best piece of equipment for your pool.
Rockville Chlorinator Service & Installation
Salt Chlorine Generators, Automatic Chlorinators & Chlorine Feeders 
Certainly one of the key swimming pool elements concerns water quality and sanitization.  Brent, Derrick and the Twin Pool and Spa Team can guide you through this maze of newer chlorinator options.  We service, repair and install the major brands to clear your water and clear your mind!  A salt water system simulates 1/10 of the salt in ocean water.  It provides clear water, has a lower annual cost, no chlorine smell, and is gentle on skin and eyes. However, it costs more upfront than traditional chlorine and it's more expensive to replace parts. Kiss those jugs of chlorine goodbye!  We can help.
Why The Big Switch To Salt Water?
Salt water pools are increasingly popular, representing over half of new in-ground pool installations. Owners of existing traditional chlorinated pools are also converting their pools to saltwater systems. Installation for Salt Water brings significantly higher up-front cost, but expect to spend 66% less on chemicals yearly.  Over a 5 year period, the cost is equal to traditional chlorine pool sanitization. Crystal Clear water automatically, combining science and nature for brilliant results.  So, it's a wash!
Salt Water Generators
Also known as Salt Water Chlorinators, automatically transform small amounts of common table salt into chlorine. One teaspoon of salt per gallon of pool water is all that is needed. The salt is used again and again by the system to produce chlorine to purify your water.  Your pool is silky smooth and crystal clear. Salt Chlorine Generators are automatic and ideal for all swimming pools.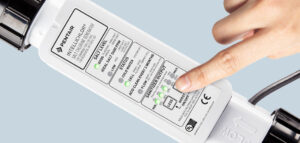 Salt Water Chlorinator Advantages
Reduces or Eliminates the handling of dangerous Chlorine Chemicals
Salt Water Pools Are Easy On The Eyes, Skin, and Hair (pH hurts your eyes!)
Less Chlorine Smell
Saves time to balance and maintain the water chemical balance
Automatic Chlorinators
Also known as an Automatic Chlorine Feeder, automatically delivers a precise amount of chlorine to your pool water. We can help and recommend sturdy, corrosion-proof Automatic Chlorinators to fit  the budget and work maintenance-free with your filter system and pump. We can install Chlorinators that use small or large slow-dissolve sticks or tablets and provide a handy dial control valve that allows you to regulate the rate of feed.
Automatic Chlorinators Advantages
Safe Secure place preventing children from the chlorine pucks
Pumps chlorine directly into your pool instead of running through your pump and filter first
Reduces chlorine corrosion & prolongs pump & filter life
Adjust the rate of chlorine dispensed with just a dial.
Go on vacation without worrying about returning to a green algea pond.
Certified Warranty Station For The Major Pool Equipment Brands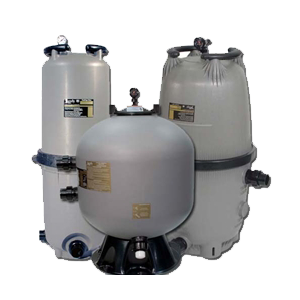 The Twin Pool and Spa team can service and install all of the major manufacturer's chlorinator lines from Pentair Intelichlor®, Zodiac® LM2&3, Jandy Aquapure®, Hayward AquaRite® and more.  We consider your goals for pool utility and pool lifetime to determine the best path forward.  You can trust Brent and Derrick in your back yard to help with a candid, objective evaluation of your filter needs.  Call us at 301-655-9333.