The technicians at Twin Pool and Spa attend seminars and in-depth training courses offered by the major pool equipment manufacturers to stay up-to-date on pool tech and recognize solutions to your pool challenges. We work on all types of pools: chlorine, salt, and bromine.
Brent and Derrick Marth have attained (CPO®) Certification: Certified Pool & Spa Operator® .  We service, repair and install pumps, filters, heaters, covers, plumbing, lights, chlorinators, tile, coping and more.
Twin Pool and Spa is a Certified Warranty Station for major manufacturers Pentair, Zodiac® , Jandy® Polaris, Sta-Rite, Aquagard, Purex, Triton, American, Pacfab and more!  We only recommend the best products on the market and explain why we feel it is the best piece of equipment for your pool.
Rockville Pool Products & Installation
When you need a new piece of equipment, we analyze your pool needs and recommend only what is best for you.  Twin Pool and Spa will provide options. You tell us what factors are important.
Do you want ENERGY STAR® certified high efficiency for your pump or heater? Need the most innovative smart technology? Or is the budget limited today?  The equipment Twin Pool and Spa supplies is professional grade and requires installation by pool professionals to be protected by the manufacturer's warranty.
Did you Know?  If every pool pump in the U.S. were ENERGY STAR® certified, families could save $770 million in energy costs every year and prevent greenhouse gas emissions equal to those of more than 1 million cars.  https://www.energystar.gov/products/other/pool_pumps
Certified Warranty Station For All of The Major Pool Equipment Brands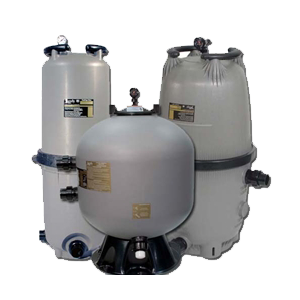 CARTRIDGE FILTERS WORK BEST
The pool filter works with your pump to clear oil, debris, dirt, and algae spores as part of the filtration system.
A high quality Pool Filter is the key to creating and maintaining a healthy and sanitary swimming environment. We typically recommend Cartridge Filters as they catch smaller dirt particles, clean more rapidly, require less pump pressure, and are easy to maintain. When purchasing a new Cartridge Filter, bigger is always better.
We do not usually recommend DE filters or sand filters for an optimal sanitary pool environment. Both are less efficient compared to the cartridge and can drastically restrict water flow when dirty.  A good, variable speed, properly-sized pump with a well maintained cartridge filter consistently produces energy conservation and money savings.
When the cartridges are dirty or the pressure in your filter rises, it is time to clean them. Depending on the water chemistry, most pool owners clean their cartridges every six months. Cleaning is as easy as using a garden hose to rinse them off. There is no need to backwash a cartridge filter.
Cartridge filters work best at slow flow rates. An overly-sized pool pump has the potential to push the water straight through the cartridge filter and bypass the filtering stage altogether. It is important not to oversize your pool pump, especially when using cartridge filters. However, this also makes cartridge filters more efficient. Cartridge filters utilize and waste less water. Unlike sand filters, using a cartridge filter saves you money on chemicals and water.
Advantages:
Low maintenance: no need to backwash
More efficient: less need for removing water & chemicals
Easy to clean & replace filter cartridges
Screen 2x as much dirt as Sandfilters
The easiest type of filter to install
These filters cut energy costs by utilizing low pump pressure, but may have a higher upfront price. Since the pressure needed is lower, it can prolong the life of your pool.
The Twin Pool and Spa team can maintain, install and clean all of the major manufacturer's pool filters from Pentair, Purex, American, Triton or Sta-Rite.  We consider your goals for pool utility and pool lifetime to determine the best path forward.  You can trust Brent and Derrick in your back yard to help with a candid, objective evaluation of your filter needs.  Call us at 301-655-9333.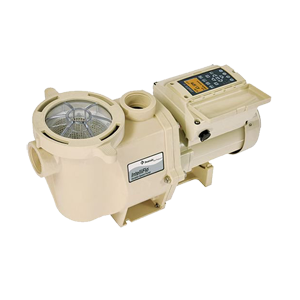 POOL PUMPS & the NEW LAW FOR 2021
Just as an engine is the heart of a vehicle, the pump is the lungs of a pool. This key component of the filtration system keeps your water clean. For installations, we recommend a medium head, variable speed, high efficiency pool pump, right-sized for your pool. The incremental cost of the variable-speed pump is now low enough that the transition becomes a no-brainer and the payback is quick.
The DOE's Energy Conservation Standards for Dedicated-Purpose Pool Pumps sets July 19, 2021 as the deadline by which variable-speed pumps will become mandatory for powering pool and spa filtration systems. As the deadline approaches, the industry is working to ensure compliance.  The pool pump is the second largest energy expense next to the air conditioner in a home. These new pumps pay for themselves in one to five years in energy cost savings.
Variable Speed Motors
Expect greater energy efficiency via the new magnetic drive,variable speed motors that are a minimum of 30% more efficient than the older technology. These motors operate at lower speeds producing savings from 75%-90% by comparison. A serious incentive for pool owners to upgrade!  Serious Savings.  Speedy pay-back!
IntelliFlo Pumps
We service, sell and install the best variable speed pool pumps on the market today. When your pool requires variable speed power up to 3 HP, we recommend the Intelliflo® line to meet your needs. When Pentair introduced IntelliFlo variable speed technology, it ignited a marketplace revolution with its energy efficiency, near-silent, reliable operation and long service life.
ENERGY STAR® Certified: meets strict energy efficiency criteria set by the U.S. Environmental Protection Agency and the U.S. Department of Energy
Numerous programmable speed settings and a built-in timer ensure the pump runs at optimum speed and duration.  An ultra-efficient permanent magnet motor design reduces noise and vibration for greater efficiency and longer pump life.
If you need a new pump and motor but not the HP of the Intelliflo®, then the AquaPro Systems® pumps can meet your needs with variable speed pool pump technology down to 1HP along with the Waterway Power Defender. Both pump lines are Energy Star® certified.
Jandy's FloPro™ pumps feature a medium-head, high-flow pump in an ultra-compact body. An excellent choice for tight equipment areas. Energy-efficient 2-speed models provide uncompromising power to filter and recirculate pool and spa water while keeping costs down.
The Twin Pool and Spa team consider your goals for pool utility and lifetime to determine the best path forward.  You can trust Brent and Derrick in your back yard to help with a candid, objective evaluation of the "Repair or Replace" decision.  Call us at 301-655-9333.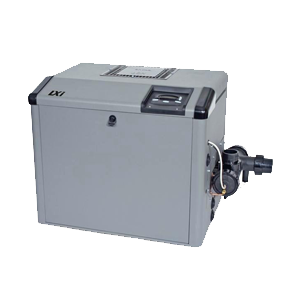 If you'd like to heat your pool for comfort and use throughout cooler seasons, you'll want to look at pool heaters. There are two options: gas-fired heaters or heat pumps. There are pros and cons of both regarding your needs and pool specifics.
Heat pumps are the affordable option for day-to-day use. Their heating ability is rather limited.  We find the heat pump ineffective for the Middle Atlantic region with its colder Spring and Fall temps. We recommend pool owners look at propane or natural gas-fired heaters as the most comprehensive and reliable heating source.
Our favorite pool heater is the dependable and simple design of the Raypak® RP digital heater made by a division of Rheem® that's entirely focused on pool heaters. The digital (electronic) display is user-friendly.  Troubleshooting problems is easier and quicker.
The Raypak® RP unit accommodates most pool sizes through reasonably cooler temperatures.
We offer pool equipment, products, supplies & chemicals in Rockville, MD zip codes:
20847, 20848, 20849, 20850, 20851, 20852, 20853, 20854, 20857, 20877