Montgomery County, MD Pool Renovations & Restorations
Reimagine Your Old Pool With a New Finish or Updated Tile
Swimming Pool Renovations by Twin Pool and Spa ensure safety, lower maintenance and extend the life of your aging pool. Is it time to renovate?   We offer a number of swimming pool renovation services to give your Montgomery County, Frederick County or Howard County swimming pool the new look you need. Our reputation for a beautiful swimming pool refinish and restoration provides confidence when you choose us for renovation.
REPLASTERING, TILE REPLACEMENT or a FULL-SCALE MAKEOVER?
We can resurface your swimming pool and spa with a variety of materials, finishes, and products making your pool surface come back to life.  Got cracking tile?  We can retile it with something similar, or redo your tile completely from stunning glass, to subtle earth tones.  From a simple waterline to a raised spa wall, tile is the focal point of your poolscape. We will help you discover a pool tile update that's a reflection of your own personal style.

POOL RESTORATION
Even the hardiest pools eventually show signs of wear and tear. If your pool surface is chipped, aged and deteriorating, our experts can provide you with pool restoration service to get your pool looking as good as new.  If swimming in your pool has become less comfortable over the years due to wear and tear, or if your pool is looking a little rough thanks to scratched or marred surfaces, Twin Pool and Spa professionals can restore it to its former glory.  You can be confident when we are in your backyard!
FULL SWIMMING POOL REMODEL
When you have an older inground swimming pool and your pool cosmetics and structure aren't generating love and beauty, you may consider a full remodel.  The solution could be adding a tanning ledge, decreasing the pool's depth, or having minor remodeling done to give your swimming pool a different look.
Why not install new LED pool and strip lighting? We review the options for add-on features to elevate the swimming experience and improve your pool's entire look. If you want to have a few minor remodeling changes made to your swimming pool, our experts can handle these as well. You can depend on our professionals to provide you with advice on renovations while also taking your input into consideration. We help ensure that you get the results you want for your swimming pool so you can get the most out of it.
See Us At Work ( Click Any Image Below To Enlarge)
POOL RESURFACING
Resurfacing your pool will be a dramatic improvement to the appearance & preservation of your pool. The three primary types of pool surfaces in order of their price points are white plaster, aggregate/quartz finish and pebble finish.
TILE
Pool tile selection is a reflection of your personal style. It can be a contrasting focal point or a subtle blend with water color or surroundings. From earth tones to vibrant colors, and porcelain to stunning glass, we will help you choose a tile to love.  A key to the longevity of your tile is proper installation on a carefully prepped surface, and the use of quality setting materials. Our tile setters are experienced in pool-specific applications:  Selections from: Ceramic and Porcelain Tile, Glass Tile, Stone Tile, Mosaic Tile or Brick.
COPING
The coping is the decorative edge around the pool.  Replacing your coping is an important step to updating the look of the pool area and protecting the structure bonding and tile.  We can help you choose from a wide variety of stone, brick, and concrete coping options.
Concrete: classic material; makes a small pool appear larger
Precast Concrete: variety of patterns & textures
Natural Stone/Travertine: cool in the sun & does not become slippery when wet.
Pavers: water-resistant & stain-resistant
Brick: works if the existing landsaping includes brick
CAULKING
Perimeter caulking is your first line of defense against untimely deterioration.  We prevent serious problems with proper caulking. Changes in weather cause your pool to expand and contract.  To combat this problem, the pool's expansion joint connects the concrete to your pool, allowing expansion& contracting in changing temperatures. Attention to caulking is critical to your pool structure.
EQUIPMENT UPGRADES & INSTALLATION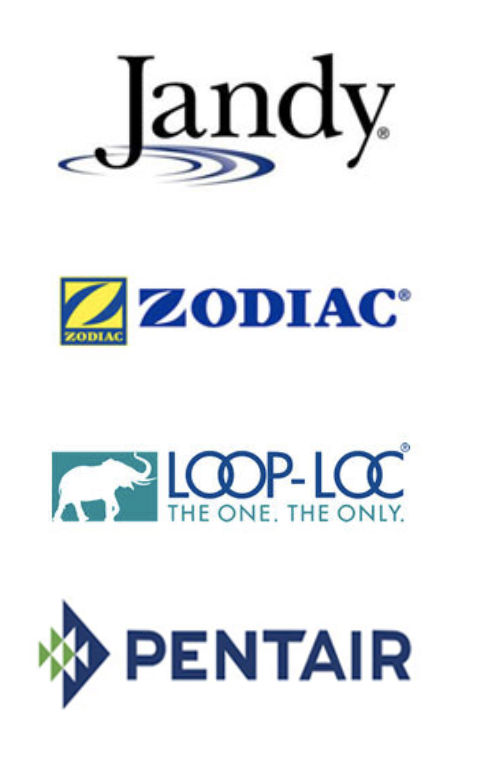 During your pool renovation, we can upgrade the equipment to meet the latest regulations, maximise cost-savings and.improve energy efficiency.
Pump, blower, booster pump
Heater…today's gas heaters are way more efficient!
Filter
LED Lights…the energy savings pay for themselves!
Skimmers
Salt chlorine generator
Automated control system
Twin Pool and Spa professionals will protect and defend your swimming pool investment.  You can trust us in your backyard!   Ready to get started on your swimming pool remodeling, restoration, or renovation project?  Call 301-655-9333 for a free estimate and poolside consultation.
In Need of Financing For Your Project? Meet Our Financing Partner HFS Financial